Maharashtra: Sharpening government efforts, first secret meeting of Congress, NCP and Shiv Sena
The first meeting of the Shiv Sena, the Congress and the NCP Coordination Committee was held in secret place to form a new government in Maharashtra. The meeting was attended by Subhash Desai and Eknath Shonde from Shiv Sena. Mank Rao Thackeray and Prithavi Raj Chauhan from the Congress while Nawab Malik, Chhagan Bhojbal and Jayant Patil participated in the meeting. All three parties are trying to create a Common Minimum Program before forming a new government, which will facilitate the government. At the same time, the division of departments is also under consideration.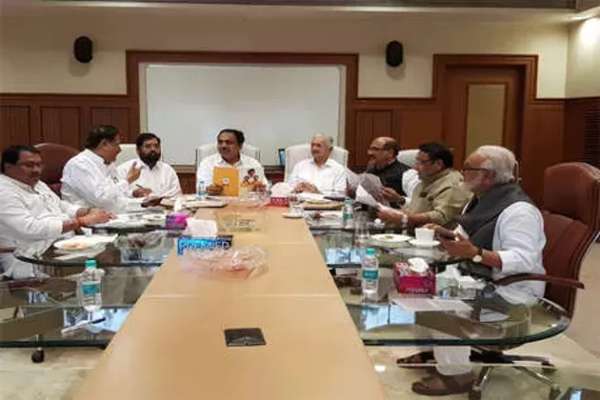 Leaving the BJP alone, the three parties are trying to form a new alliance in Maharashtra. In this new coalition created by Shiv Sena, Congress and NCP, efforts are being made to incorporate secular remedies, which give priority to the development of Maharashtra from farmers' concerns while those involved in the manifesto. The agenda of Muslim or pro-Hindu is trying to keep it out of the Common Minimum Program. However, all parties have made it clear that the program may take some time and that they will take any step in it.
Both parties are aware that they come from a different perspective and that even a small mistake can damage each other's vote banks. This is probably why secret meetings are being held in separate places to create a Common Minimum Program. Where former Congress and NCP were meeting together to form Common Minimum Program, now leaders of Shiv Sena are being included in this meeting. To create an agenda in front of all three parties in a transparent manner, under which the government can be run.